September 24, 2020 - Rimo3
"Windows Virtual Desktop will provide an end-user compute experience for its customers, unlike anyone else in the market. But first, customers must modernize their applications, and Rimo3 has the technology to simplify the process. One easy to use, scalable platform to discover, modernize, and manage applications with no manual effort,"
Rimo3 Cloud's upcoming platform release modernizes applications to accelerate the migration to Windows Virtual Desktop. The platform automatically scans the application portfolio to  discover which candidates are suitable for MSIX conversion and moving to Windows Virtual Desktop , providing early foresight on compatibility, performance, and functionality on whether an application will work across the physical, virtual, and cloud-based workspaces.
Applications are then  modernized for painless and quick onboarding to Windows Virtual Desktop , but utilizing unattended intelligent testing, enabling a smooth transition for MSIX transformation. Suitable candidates are tested pre-conversion, converted to MSIX, and tested post-conversion again, applying automated remediation if conversion fails then tested again for functionality & quality.
With each Windows Virtual Desktop feature release and update, each application is fully tested automatically prior to deployment, providing complete confidence and ongoing  management .
"Remove the complexity with modern application delivery and management for Windows Virtual Desktop by using Rimo3 Clouds' fully automated Application Modernization Platform. It provides accurate, data-driven outcomes for improving your application discovery, transformation, and management, and much more."

– Mike Welling, President & CEO at Rimo3.
Rimo3 Cloud's technical preview was recently utilized (alongside Microsoft) by a market leader in enterprise application software who needed a solution to modernize their application estate, adopt MSIX at scale, and migrate their applications to Microsoft Intune, with a plan to move to Windows Virtual Desktop soon. 
Unattended and automated running 24/7/365​, the results were double the success rate against other traditional tooling including Microsoft's own MSIX conversion tool.
Here is a sneak peek of the platform launching November 2020. Outcome-driven results for leaders, architects, engineers, and partners getting ready for Windows Virtual Desktop on Azure.
For example; Choose your goal to get started.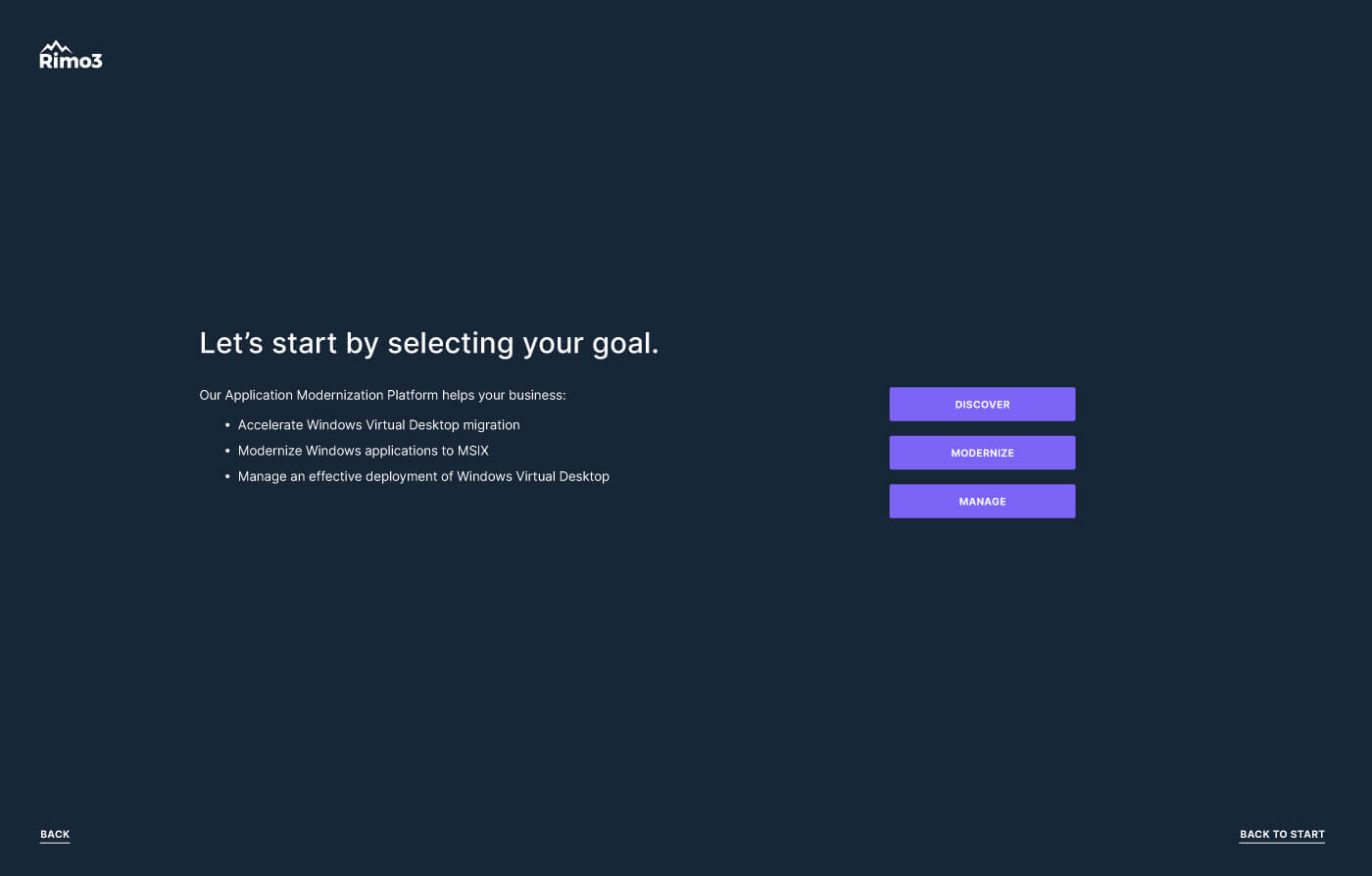 For example; Discover – find out what applications are suitable in their current state.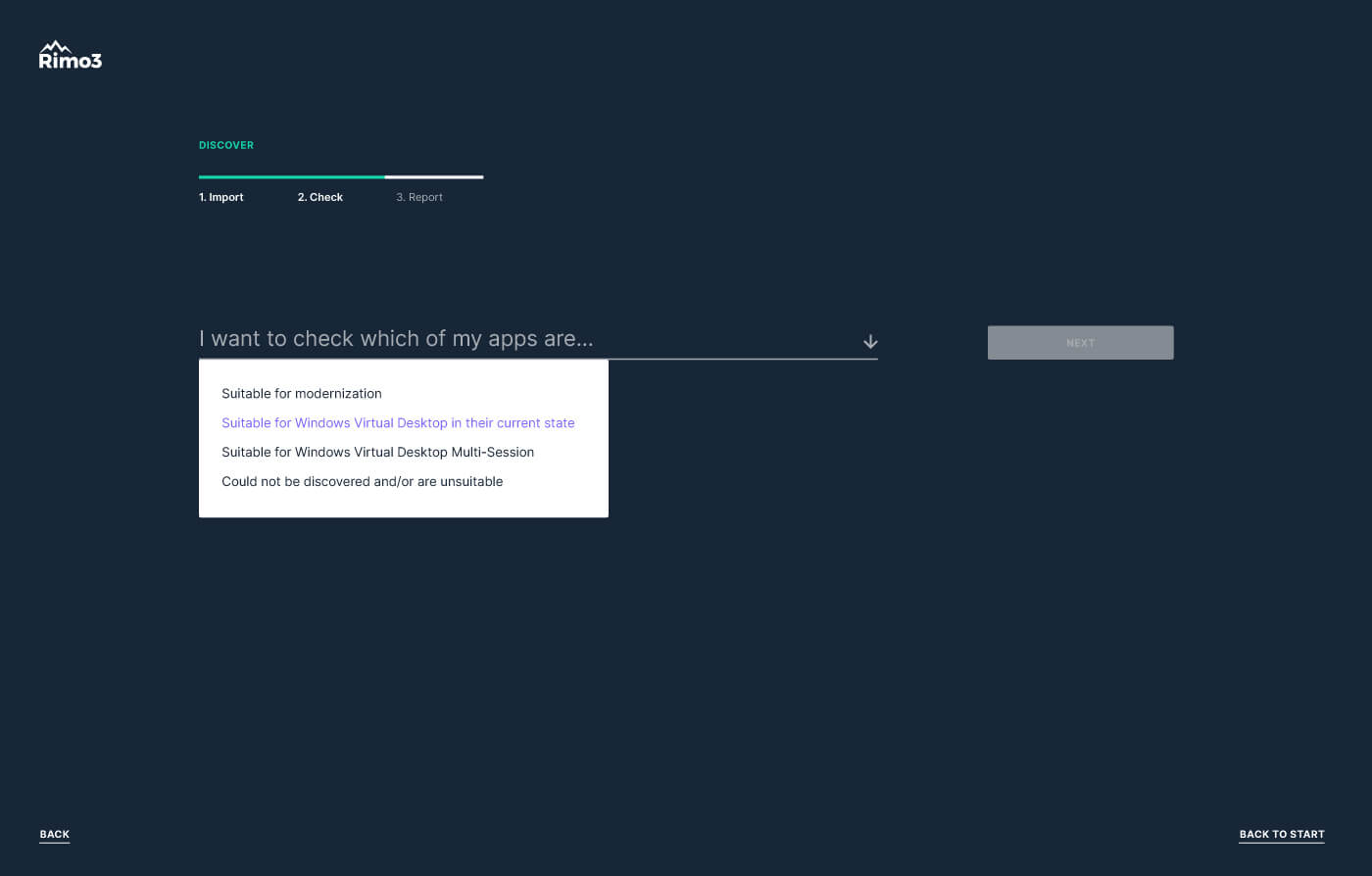 For example; Modernize - find out which applications are suitable candidates for MSIX.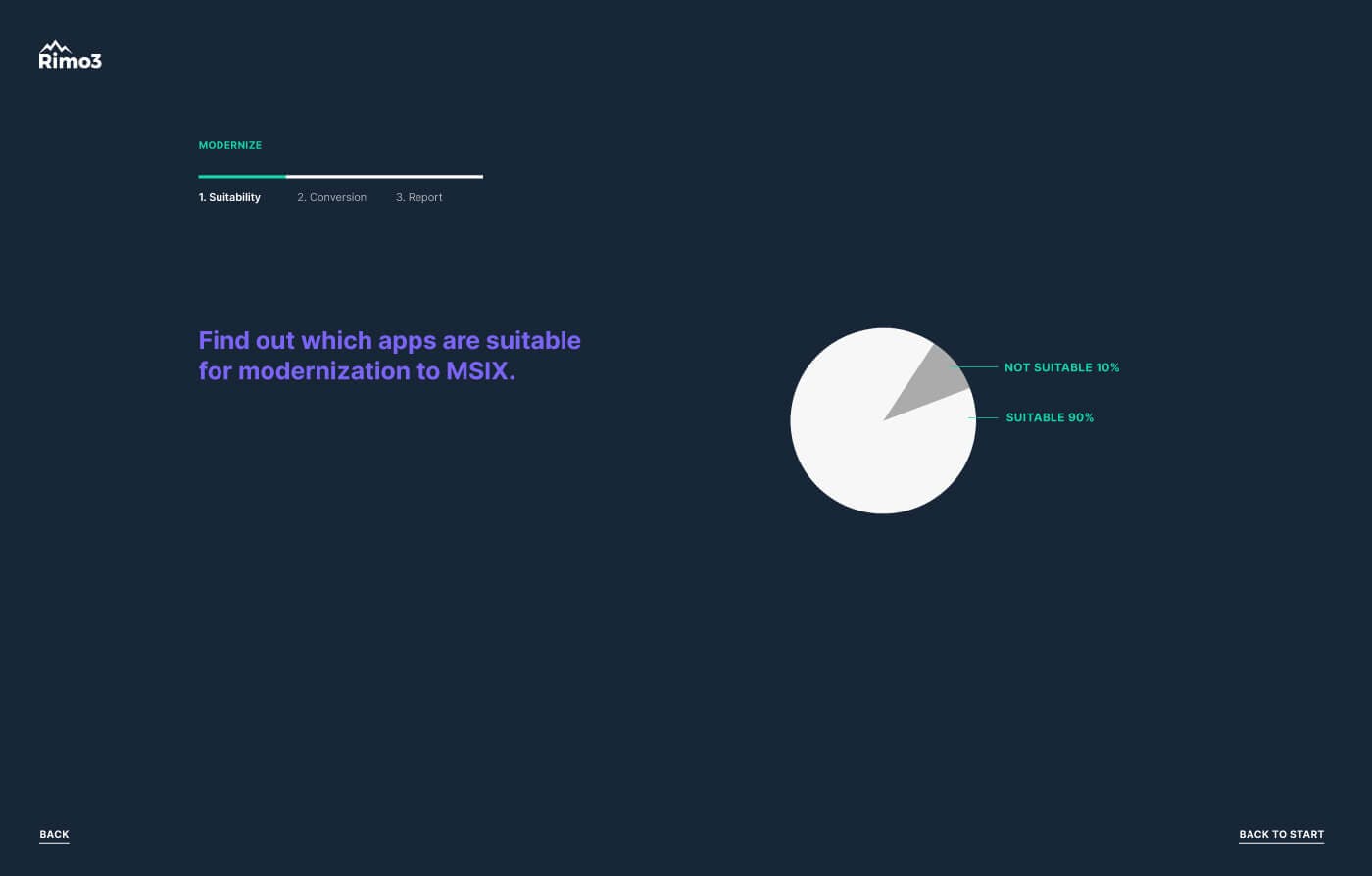 For example; Manage - test applications against cumulative updates and ongoing Windows updates/changes.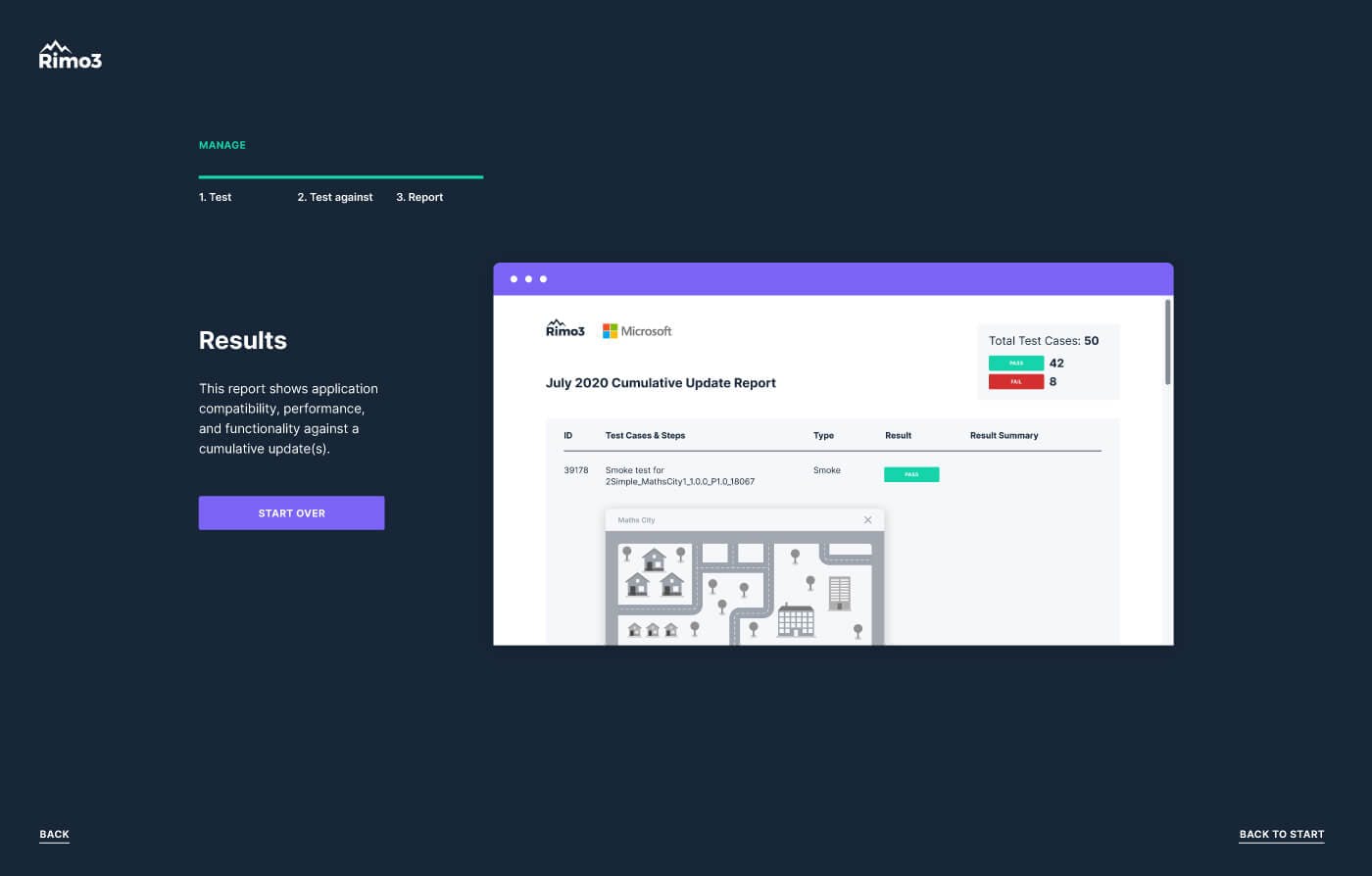 Interested in MSIX Modernization? Read our 5-Step Guide >
To see the demo in action ahead of the November Launch, connect with the team today >